Frolic In Nature!
Here are some gorgeous areas that I have visited during the Spring 2016. Every time that I hike in nature I am reminded of the payoff--the benefits of keeping fit and healthy. If I still weighed 400 pounds, I never would be able to walk and gawk in these beautiful spots. I hope you enjoy visiting these areas with me. Notice the Benefits of Being Active!
Consider as you view these lovely images the insights of Eckhert Tolle from Stillness Speaks, Practicing The Power Of Now, and A New Earth (www.namastepublishing.com/):
We depend on nature not only for our physical survival. We also need nature to show us the way home, the way out of the prison of our own minds. We got lost in doing, thinking, remembering, anticipating--lost in the maze of complexity and a world of problems.
We have forgotten what rocks, plants, and animals still know. We have forgotten how to be--to be still, to be ourselves, to be where life is: Here and Now.
When walking in nature, honor the realm by being there fully. Be still. Look. Listen. See how every animal and every plant is completely itself. Unlike humans, they have not split themselves in two. They do not live through mental images of themselves, so they do not need to be concerned with trying to protect and enhance those images. The deer is itself. The daffodil is itself. The tree is itself. Consider too: Epilogue-The Tree Story
Elowah Falls and Upper McCord Creek Falls
Eagle Creek Oregon in the Columbia Gorge National Scenic Area
Crystal Springs Rhododendron Garden Portland, Oregon
Windows Media File of Fountain at Crystal Springs
Windows Media File of a Pond at Crystal Springs
(They take about 2.5 minutes to upload using DSL)
Hiking from Wahkeena Falls to Multnomah Falls in the Columbia Gorge
Horse Tail and Pony Tail Falls, Triple Falls, & Oneonta Gorge
Windows Media File of Triple Falls
Windows Media File of Pony Tail Falls
Windows Media File of Pony Tail Falls #2
(They take about 60 seconds to upload on DSL)
Latourell Falls Near Crown Point Oregon
Windows Media File of Latourell Falls
Windows Media File of Upper Latourell Falls
Hamilton Mountain Washington
| | |
| --- | --- |
| Download a player: | |
Discover The Power of Fun: Celebrate Enjoyable Ways To Be Active!
All Images © by Bob Wilson
<![if !vml]>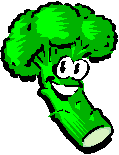 <![endif]>
He also has a section that shares many of the wonderful areas of the Pacific Northwest. Visit him at BEAUTIFUL EARTH: http://www.earthrenewal.org/earth_is_beautiful.htm
Another excellent resource is Pacific Northwest Hiker: http://www.pnwhiker.org/ (here you will find videos) and their maps to beautiful spots in the Northwest.
If you live around Portland and the Pacific Northwest, here are a couple of good hikes you might want to check out.: http://paulgerald.com/category/portland-hikes/
| | |
| --- | --- |
| | William Sullivan has many excellent hiking books! |