VIDEOS TO PROVIDE INSIGHTS AND HELP TO CHANGE OUR LIFESTYLE
Do NO Harm!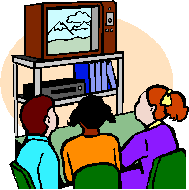 The Corporation: http://www.filmsforaction.org/watch/the_corporation/
The Corporation is today's dominant institution, creating great wealth but also great harm. This 26 award-winning documentary examines the nature, evolution, impacts and future of the modern business corporation and the increasing role it plays in society and our everyday lives.
Weight of the nation: Consequences video on YouTube: http://www.youtube.com/watch?v=-pEkCbqN4uo
Weight of the Nation: Choices We Can Make: http://www.youtube.com/watch?v=hLv0Vsegmoo
Weight of the Nation: Children in Crisis: http://www.youtube.com/watch?v=T24B6T-hp0E
Root Causes of Obesity: http://preventioninstitute.org/strategic-alliance?gclid=CKy6k-jhz7UCFU1yQgodYnUAZQ
Worried About climate change? Check out the Environmental Defense Fund!
TRAILER: Leonardo DiCaprio discovers what must be done today to prevent catastrophic disruption of life on our planet.
Science In America: Neil DeGrasse Tyson
Wall of FREE Films PAGE for lifestyle transformation. This page provides some KEY insights: http://www.filmsforaction.org/walloffilms/
Forks Over Knives: http://www.filmsforaction.org/watch/forks_over_knives_2011/
Fat, Sick, and Nearly Dead: http://www.filmsforaction.org/watch/fat_sick_and_nearly_dead_2010/
FOOD, INC: http://www.filmsforaction.org/watch/food_inc/
Big Sugar: http://www.filmsforaction.org/watch/big_sugar/
Supersize ME: http://www.filmsforaction.org/watch/super_size_me/
Simply Raw: http://www.filmsforaction.org/watch/simply_raw_reversing_diabetes_in_30_days/
2012 Time for A Change: http://www.filmsforaction.org/watch/2012_time_for_change_2010/