Various HUG Coupons
Hugs are euphoric and non-caloric!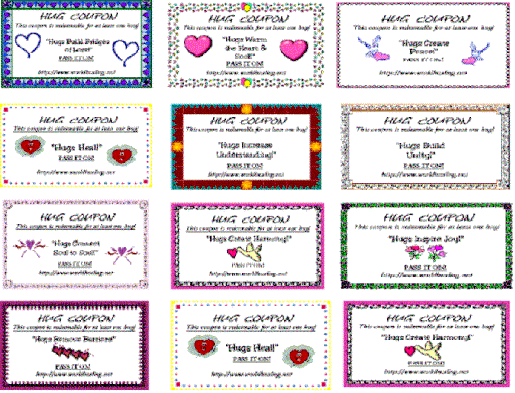 To print off a clear and beautiful PDF copy: Various Hug Coupons.pdf
To download Adobe Reader 7.0.

* Hugs! * Hugs! * Hugs! * Hugs are fat-free, sugar-free, and require no batteries. Hugs reduce blood pressure, body temperature, and relieve pain and depression. Hugs brighten the day and lighten the heart! Discover Free HUG coupons at: http://www.worldhealing.net/hug.html
Frolic around Ideas for Self-Nurturing for delightful ways to celebrate your life!