Reaching Out to Others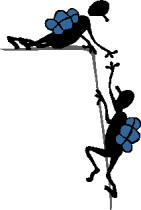 Consider benefiting others by:
Helping the suffering or sick

Giving counsel and advice to those who are obscured or ignorant of means to help themselves

Providing help to those who need it to realize their goals

Protecting those who are afraid, in danger, or about to be killed or injured

Comforting those who are grieving, whose relative has died, or who have lost their social position

Helping the poor and needy

Providing for those who are in need of a place to stay, such as the poor, spiritual practitioners, and travelers

Helping to reconcile those who quarrel and seek to be in harmony

Supporting those who wish to practice the spiritual truths and act constructively

Stopping those who are acting negatively or are about to do so
Conclusion: Feel joyful to be able to reach out to others with an awareness that all things interconnected.
It is essential to practice compassion for yourself. Acknowledge and respect your limits. Put "your needs on the list of people you care for." Know when to say "No."
Pay a visit to the life-balance section of Bob's story and the Essential Skills section for the article, "Help! I'm Movin' Too Fast!" and the "Getting to Know Your Stress and How to Management It." Lastly consider: Thoughts on Healing and Helping.