Thoughts On Healing and Helping Yourself and Others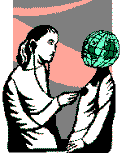 If you find your heart, mind, and body reaching out to support and help family, friends, and the world, sometimes you may find yourself depleted and worn-out mentally, physically, and emotionally. Does this happen for you? This has happened to me many times.
Below you will find some wisdom to help you sort through possible options for yourself. May YOU be the recipient of all the love and kindness that you provide to others!
When you find yourself in the midst of emotional overwhelm, ASK YOURSELF: What do I need to stay healthy? To stay in balance? What tools or support can I use right now? Perhaps use Non Violent Communication and just Relax, Observe, and Allow. Perhaps notice Compassion Fatigue.
I encourage you to "pause for your cause" and CONTEMPLATE: Celebrate Personal Quiet Time—Spiritual Connection, The Daily Personal Check-In, and Bob's Priceless Discovery! Contemplate how to Restore the World and watch for the Self Punishing Inner Voice. Perhaps consider a Prescription for Well-Being.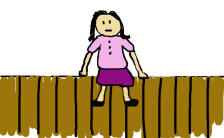 Keep a boundary between others and yourself. Watch yourself and notice exterior events that occur:
You don't take on the suffering in the environment or of other people. A personal example: My mother died at 50 of alcoholism and chemical dependency. I watched this pattern kill her slowly in front of me and I was powerless to stop her or to help her change. I felt deep despair and powerlessness, which left an indelible wound in my psyche. Re-evaluation counseling calls this a "frozen need"---a need that could not be resolved in the past, and similar situations in the present restimulated (see

Practicing The Power of Now below)

my feelings of desperation. It brings up strong feelings in me of wanting to do something--anything--to make things better for the person. I have to keep good boundaries for myself and remind me that this person is not my mother, I can't save or fix them (or the world) and I can't control the situation. I can have compassion (I want them to be free of suffering) for the person, the world, and myself.

To help me gain perspective, it is helpful to remember about the present situation: 1) This person is not my mother. 2) Ask myself how this present situation is different from my past situation with my mother. 3) Remember that I'm not 5 years old. I now have help and lots of tools to use. Over time, this automatic reaction will begin to shift and lessen as I am aware and practice new responses. I remember that I'm planting seeds. I can let go! Please see other suggestions below to transform this automatic emotional reaction.

Here is the quote the Buddha said: Set aside clinging for the world to be a certain way and grief for the world because it is NOT that way. I'm aware of it and moved by it, but not pulled down by it (the suffering of the world). N= the suffering of the world; N+ 1 is when I add MY suffering to the world as well. That is not helpful for me to increase my suffering as a response.

It is helpful to remember when confronted with other people's distressing situations that you didn't create: that you didn't cause it, you can't cure it, and you can't really control it.

It is also essential to watch caretaking. Watch if you feel a strong urge come up to make it all better for the person. Don't do things for them. Remember that they have the right to do it wrong...to make mistakes. From making mistakes and learning from them, they can learn and grow, become stronger and more wise. If I rescue them, I'm taking away their lessons for growth and learning. I'm really killing their learning (and their lives).
Don't look for things to go away—the stimulus stays—but you changed in your response to it.
Be kind to others, but have no expectations of how they should respond. Just practice kindness for kindness's sake. What else makes sense?
It's up to each person to CHOOSE a possible course of action (or NOT to choose). Experiencing the results of their choices can help them learn.

I can support people's healing journey, and I'm NOT responsible for their making changes.

Remember the Stages of Change process. Explore ways to motivate change in yourself or others. The choices each person selects are very personal. It's up to them. It is more helpful if the person has a menu of options to try out, so that they can pick what feels right for them. Don't push or shove people. That will just increase resistance to making any changes. Let people BE exactly where they are! Embrace them with deep compassion. Trust THEY can figure it out. Consider Restoring the World.
What is a healthy way to relate to the woundedness and scars?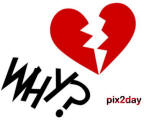 Be your own therapist—ask: What's going on here? Why am I so angry or disturbed? Depressed? Review thoughtfully When Helping You Is Hurting Me and Home Coming: Reclaiming and Championing Your Inner Child & Healing Adverse Childhood Experiences and Examine your own mental attitudes. Become your own therapist!
Explore the book, Practicing The Power of Now, (1999), by Eckhart Tolle, New World Library Sounds True has audio and videotapes of this book, and many other titles. http://www.soundstrue.com/ 800-333-9185 Provides suggestions and insights to experience the joy of being, to enter the now, to accept whatever is happening (to see impermanence and the cycles of life), and to transform the "pain body" in us. This section is especially helpful when you find yourself triggered into a dark mood--it comes upon you-- and you start getting into a negative mind-pattern and thinking how dreadful your life is; you might feel depressed, despairing, and cynical and find yourself having a desire to hurt yourself or others, or find you become very angry or withdrawn. Notice, your thinking has become aligned with the pain-body. See Chapter Six: Dissolving the Pain Body. I found it to be extremely helpful and very practical.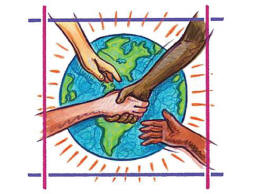 What is helping? What are the actual limits of what I can really do? Perhaps review: Overwhelmed? Too Many Empty Calories?, Resources to Help Guide Your Life Back to a Greater Balance, and lastly Coping With Caregiving: A Caregiver's Guide & Resources.
Ask: Who am I trying to save? Who is saved? Notice everything depends on everything else and is constantly changing—is constantly transforming. Contemplate: Restoring the World, The Four Truths of The Noble Ones, and Change? Who Me? How?
You remind yourself to see the unborn wholeness in each person and trust it to emerge. Radiate out: Radiate Your Light and Love to the World!
You attempt to remember to honor the suffering of each person and what it can teach them. Ponder: Out of Hell, Into Freedom Thoughts.
Notice when you feel great sadness over Earth's suffering—just stay with it—feel the sadness and then it will transform—instead of going into feelings of being frustrated or despairing over being human. Consider: The Five Daily Remembrances, Examining The Mind, and How To Use The Meditations,
Feel both the joy & sadness of being human.
If you're mad, notice the profound sadness underneath of it—notice the deeper feeling.
Where do you find YOU? Find perspective? I encourage you to go inside of yourself into your own personal inner sanctuary. Bear in mind: Cultivate Your Spiritual Well-Being, Celebrate Personal Quiet Time—Spiritual Connection, and When Society Becomes an Addict.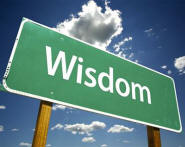 Consider too: Life's Lessons, and Do You Experience Overwhelming Circumstances and Can't Lose Weight?
Delve into: Therapeutic Help for the Journey.
Contemplate: The Dharma (spiritual teachings) is also a wealth of wisdom. Visit the Meditation section.
To Bring Increasing Peace & Contentment Into Your Life Contemplate the following: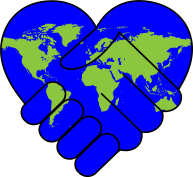 Although you can care deeply for the whole world and each individual family member--each person is the owner of their own happiness. They create what they experience. You create what you experience. You are the owner of your own choices. Your (and my) happiness and unhappiness arise out of your (my) actions of body, speech, and mind, and choices in attitudes and perceptions--and NOT from outside forces. These causes exist within me, you, and others. Everything unfolds according to the law of Karma (sowing and reaping, or causes produce effects). Everything is changing constantly.
Honor the suffering of each person and what it teaches them. It is not your job to singlehandedly fix the world. You can care for all people, and share your gifts, talents, resources--but THEY have to choose to do something. If they consistently practice harmful choices, you have the right to NOT be in relationship with them.
Each person is a collection of healthy and harmful patterns.
Each person has strengths, weaknesses, and limitations.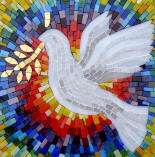 The area of intimate, personal relationships has been for me one of the most challenging areas of life. I have needed to seek advice from trained counselors, and have read many books to help me understand the wisdom of how to create healthy relationships.
Intimate relationships are wonderful gifts of support and sharing--with family and friends. We practice: generosity, ethics, kindness, open and honest communication, acceptance, setting healthy limits, forgiveness, loving support, and patience.
We cannot change others. What we CAN do, however, is, through nurturing and education, help create an environment that is conducive to healthful change.
Whether one decides to accept what is offered to undergo healthful transformation is a matter of individual choice.
"When you take the problems of the world on your shoulders, your body
doesn¹t feel good. It¹s just that simple. Leave the problems of the world to
the individual problem-makers of the world, and you be the joy-seeker that you are."
--- Abraham


Additional ideas can be found at: What Is Life About? Heart Advice and at 12 Steps & Healing Resources
For outside support explore: Al-Anon resources (meetings) at: http://www.soberrecovery.com/Glossary/Al-anon.html and the official Al-Anon Web site: http://www.al-anon-alateen.org/
Sober Recovery is an excellent comprehensive resource http://www.soberrecovery.com/links/resources.html?States=OR&Submit=Go
The Sober Recovery directory lists over 2500 Alcoholism, Addictions and Mental Health-related websites and services in 60 unique categories including Dual Diagnosis, Sober Living Homes, Resources for Parents and Adolescents, Teen Alcoholism and Addiction, Treatment Centers, Twelve Step Alternatives, Narcotics Anonymous, Alcoholics Anonymous, Eating Disorder Treatment, Women's Treatment Centers and much more. Use their index to find help, information and support for you, a family member, a friend or a loved one. Search boxes are located on every page to help you find help fast. And an entire recovery community is waiting to help you on our moderated message boards.