Join Today and Become a Member!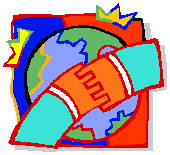 Why Become a Member?
Membership in Balanced Weight Management provides a number of great benefits:
FREE coaching teleconferences where you get the encouragement and support from Bob and other folks,

E-Newsletter,

A BLOG (a Web log). Will provide a means for my site visitors to post comments about each entry or questions they have about topics on the site, challenges or successes in their lives, and include archived posts and lists of links to other web sites of interest,

Inspirational messages (Ways to transform your life...one step at a time!), and more.
All tailored to what you want. So, let me know your questions and areas of interest. I'm here to support your journey towards increasing health and friskiness! You'll learn, step-by-step to become your own successful lifestyle coach.
The cost is just $25 per year. That's just about $2 a month! Become a member today!
This wonderful service will be coming soon! To sign up:
Coming FOR SALE soon are some of the inspirational, encouraging, sage, practical, and FUN sections and original art work from the Essential Skills section of this site printed out in black & white or color, on regular or photo paper (suitable for framing). Mailed right to your door. Many people have requested them, so stay tuned!