Transforming the Causes of Compulsive Eating Into Life-time Well-Being
Bob's Story—Searching Deeply for Intertwined Patterns
By Bob Wilson BS, DTR
Get to the <![if !vml]>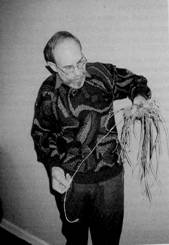 <![endif]> ROOT causes
Roots Parable
All of us are conditioned, from birth on, to have certain emotional response patterns and coping behaviors. Getting to the root causes of specific, problematic patterns and behaviors, such as those that lead to one's being overweight or experiencing relationship, drug, or alcohol addiction, can be a formidable challenge.
In our search for these roots, we frequently discover them to be tangled and knotted together (see photo). We can cover up the problems, so we are not aware they exist. It may take many years and lots of soul-searching to acknowledge and change the root causes, but unless the roots are pulled up, the problems continue to grow. Here are some examples of challenging patterns that make losing weight seem impossible. You might feel helpless and hopeless about making any changes. Do you find yourself?: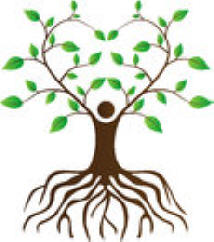 · Being over committed to others and under committed to yourself; which leads you to feeling drained, confused and out-of-control and unable to care for yourself.
· Needing to please everyone else in order to feel all right about yourself (being yourself isn't enough).
· Feeling shame or low self-esteem, which may stem, for example, from comments others have made to you or the inner emotional wounding from a chaotic family life.
· Feeling unworthy or fearful of success (or perhaps sexual advances), so as you begin to achieve your goals and lose weight you automatically sabotage yourself.
· Staying in an abusive, harmful intimate relationship or work experience because of fears of money or of the unknown.
· Being socially and spiritually isolated and not having your needs for loving, compassionate human support met.
· Living with any chronic health condition condition can promote feelings of anger, frustration, fear and depression. It is essential to seek outside help to assist you in learning how to be your own self-manager. This involves learning about your disease and what you can do to manage it.
· Caring for everyone else and don't have a clue about how to start caring for yourself or have the energy to do it.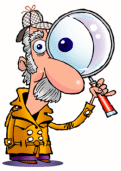 Investigate: Do you experience overwhelming circumstances and can't achieve a healthier weight?
To change, you must learn to become a loving caregiver to your inner emotional self. You must learn how to nurture yourself. In this Web site you will get to the root of your weight problem by identifying thoughts and feelings that affect your eating and activity patterns. You will learn skills that help you:
See your life as a whole and develop wisdom and discernment about your moment-to-moment choices. You will come to understand how each of your daily choices affect your body, mind, and spirit--how everything is interconnected.

Learn to become a more compassionate and loving friend to yourself.

Appreciate & care for your body with the daily choices you make.

Identify personal needs and how to meet these needs.

Improve overall self-care--to figure out what you need to be a healthy, happy camper!

Set realistic expectations as you learn how to be your own lifestyle self-manager.

Explore the emotional aspects of your weight.

Practice eating for health & pleasure. Yum!

Learn to savor the joys of an active lifestyle as you improve your friskiness!

Create a more fulfilling lifestyle.

Learn how to take the long-term view as you gain perspective that life is a JOURNEY, not a race!
FROLIC AROUND: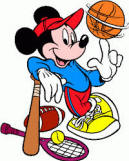 EVER SEE AN ICEBERG FROM TOP TO BOTTOM? This is awesome! This came from a Rig Manager for Global Marine Drilling in St Johns, Newfoundland. They actually have to divert the path of these things away from the rig by towing them with ships!
Anyway, in this particular case the water was calm &the sun was almost directly overhead so that the diver was able to get into the water and click this picture. Clear water huh?! They estimated the weight at 300,000,000 tons.
And now we also know why they say one picture is worth a 1000 words....

....And now we also know why the Titanic sank! See below.

Sometimes some of your "roots" may go DEEP and be quite LARGE. By following the suggestions of this Web site you CAN transform (or MELT) them!! It takes the HEAT of your commitment to yourself.

Explore Typical Roots (Visit the Essential Skills Section for expanded comments)

First consider the Socio-Ecological Model--Looking Beyond the Individual and the Complex Web of Weight Management.

See also the introduction to Bob's Story.