Forbidden Fruit--Following a Path Into Self-Destruction and Death
Following a path into alcohol, marijuana, cocaine and crack, methamphetamine, opiate,
and food addiction…the evolution of insanity that led to early death
My dear friend Cheryl, who I went to school with and have known for 38 years (who had two boys named Pat and Chris), married George, a man with 5 boys! During the last three years, three of the boys have died of addictions—alcohol, drug, and food overdose. It has been a tragic and overwhelmingly sad time for the family and everyone who knows them.
In memory of them, and so that we might all learn the lessons of where bad habits lead us, Chris shared his story below of his journey into bad habits that recently took his life and that of his brother (Pat) and step brother (John).
Cultivate Your Spiritual Well-Being
Discover how to eliminate bad habits
The thought manifests as word;
The word manifests as deed;
The deed develops into habit;
And habit hardens into character.
So watch the thought and its ways with care,
And let it spring from love
Born out of concern for all beings.
Praise & blame, gain & loss, pleasure & sorrow come & go like the wind.
To be happy, rest like a great tree in the midst of them all. The Buddha
PDF version: What You Plant Is What You Get.pdf and
"how to eliminate bad habits article": healing yourself of bad habits.
Chris's Life Story In Pictures
Date of birth: June 22, 1971
Date of death: March 13, 2007

Chris's Early Years
On the bottom row see Cheryl with sons Pat and Chris--both who died of drug and alcohol abuse.
This was from 1977 when I was going to school with Cheryl.

Chris with Friends

Chris's Graduation from Portland State University
Chris graduated with high honors from PSU

Chris's Graduation From PSU
Chris celebrates with family and friends
To upload Chris's Windows Media movie about his life (made just before his death):
(You may have to click on the link a couple of times for it to work--it may say "error" the first time)
(It takes 20 minutes to upload via DSL but is very moving and worth viewing)

Chris's Story...by Chris Babcock
I never imagined that my life would be unfolding as is has. I graduated high school in 1988 at the age of sixteen and wanted to become a computer engineer. I was signed up to start introductory engineering course at Portland Community College that fall. That summer, just after graduation, my older brother told me he found a great new way to do cocaine. He said you smoke it. I tried it. I liked it. And I never made it to PCC that fall. I spent a couple years of my life that was just getting more cocaine and drinking heavily.
Be some miracle, I managed to stop freebasing cocaine. However, I just substituted it for alcohol and marijuana. In the early 90s methamphetamine became the focus of my life. In October of 1993 my roommate gave me my first shot of methamphetamine. At that time I had a firewood business with a truck, chainsaws, lots of firewood and many happy customers. Within three months of my first shot of methamphetamine, I was homeless without a business, truck, or chainsaw.
After a couple of years living on the street I finally couldn't take it any more. I've never been a very streetwise person and I found myself being taken advantage of by everyone around me. When I decided that my situation was intolerable I asked for help. I went to outpatient treatment 3 days a week and AA every day. This attempt at sobriety started on March 9th, 1997. I quickly rebounded finding a nice place to live and a job within a couple one months. New in recovery, I found myself asking what I wanted to do with my life.
The old dream to become a computer engineer persisted. I decided to go back to school. Just six months after getting clean and sober I was in school full time studying computer engineering. I excelled in my studies maintaining a 4.0 GPA for the first 2 ½ years. Part way through my degree at PSU I started going to less AA meetings. I started to think that improving me academically was good enough to keep me clean, this turned out not to be the case. In June 2001 I graduated from PSU at the top of my class. Two and a half months later, in a deep depression, I decided to drink. This ended my 4 ½ years of sobriety.
In my denial I thought that I could start drinking for a little while then get right back into AA and continue my recovery. Things got bad very quickly. This definitely wasn't what I want to do with my life. I tried outpatient treatment again, but this time it wasn't enough. I couldn't get more than a few weeks of clean time. I was very reluctant to try residential treatment because I didn't feel it was safe to leave my apartment unoccupied for several months. After I realized that I would be loosing my apartment and everything I had due to my addiction I finally decided to go into residential treatment. I only managed to stay clean for a few weeks after I got out. At this point I switched drug once again. Heroin was now my drug.
That was 3 ½ years ago and I have actually been through 3 residential stays during this time; once at NARA and twice at De Paul treatment center in Portland, OR. I kept hitting my head against the wall asking myself why I couldn't just stop using. It was relatively easy for me to get clean in '97, so why was it so hard this time? I think the answer is this: I have a progressive disease. It never gets any better, only worse.
After each return to treatment I was always asked, "What's going to be different this time?" Each time I was asked this I was always able to come up many good ideas about what to do differently. None of these ideas worked. When I was asked this the last time I went into residential I had no answers. I had almost given up any hope of being able to stay clean. I had no idea what I could do different this time. I worked through the program at De Paul to the best of my ability. I was doing much better than the last time I was in De Paul. I attribute a big part of this to the new medications I had been prescribed by De Paul's nurse practitioner (for deep depression).
I graduated from De Paul after a few months of treatment and signed up for outpatient. I left De Paul and moved into an Oxford house. Since then I have kept myself occupied with service work. I started 2 Dual Recovery Anonymous meeting in Portland. I am the secretary for one and the treasurer for the other. I am also involved with the De Paul Alumni Association. I have been chairman of the Alumni Association for about a month now. I'm also involved with Oxford house service work. I am treasurer of Chapter 15 of Oxford House of Oregon.
The service work I do is quite rewarding. I wanted to find some kind of service where I could work directly with individuals one-on-one. I started volunteering at Central City Concerns One Stop employment office. I am a computer lab assistant. I have also just recently applied for a volunteer position at In Act treatment center as a career coach. My application was accepted and I will be starting soon (this was written before he went out again and used drugs).
My passion is working with people that have a dual diagnosis. I have been going to treatment centers and mental health facilities giving presentations on Dual Recovery Anonymous. After giving a presentation at In Act, I was told they wanted to start a dual diagnosis career program and have me be the main career coach for that program.
I do actually have enough time away from my service work to make a living. I work part time for an electronics manufacturer doing computer work. I also run a small business out of my home repairing computers.
I hope this answers some of the questions that I was asked to cover in this essay (to be accepted to Lewis and Clark University). To be thorough however, I will now answer each question directly.
My goal is to become a chemical dependency counselor specializing in dual diagnosis. Dual Diagnosis I have decided to pursue counseling psychology because of the rewards I get from helping others. I have a degree in Computer Engineering, but I have never enjoyed sitting in front of a computer all day writing code. I am quite good at it, but I am confident that I will be equally as good at counseling.
I realize that going back to school will require me to drop many of the things I am currently involved in, maybe even my part-time business. Change always involves risk. I am willing to make some sacrifices to become and A & D counselor.
I feel that all of the experiences that I mentioned qualify me as a good candidate for Lewis & Clark's Counseling Psychology program. I have a very diverse range of life experiences. I can personally relate to alcohol, marijuana, cocaine and crack, methamphetamine and opiate, and food addiction. I can also closely relate to people in the criminal justice system and those who are dually diagnosed. I now have over 8 months clean. This is by far the longest clean time I have had since the relapse that followed my PSU graduation.
Chris's story dramatically demonstrates the importance of getting to the root causes of our addictions and never forget that whatever we put in front of our recovery we will lose--along with our recovery!
Universal Wisdom of How Our Lives Unfold and How to Change Our Lives
For Peace
<![if !vml]>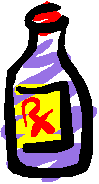 <![endif]>
and Contentment…
Cultivate Daily Quiet and Introspection Time

<![if !vml]>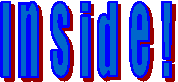 <![endif]>
Cultivate Your Spiritual Well-Being!
Contemplate Self-Introspection
When Society Becomes an Addict: Learn About the Addictive Personality
Sober Truths: The Making of an Honest Woman
Pay a visit to BOB'S STORY (and the EXPANDED VERSION)
Discover How to Reclaim and Champion Your Inner Child & Heal Adverse Childhood Experiences
Understand Your Brain Chemistry, Food Cravings, and How it Influences Your Addictive Choices
Thoughts On Healing and Helping Yourself and Others
How to Deal With Crisis: Oh No, the Computer or Car Crashes, or Basement Floods, OR...!
Phillip Shapiro's Spiritual Qualities, Spiritual Practice and Pain Management in Life's School
What are the Challenges That Derail Your Healthy Lifestyle Efforts and How Can You Transform Them?
Are You Depressed and Don't Know What to Do?
Spiritual Hunger & Malaise: Why Do We Starve & How Can We Nourish Ourselves?